It's been a while since my last update, but I have a good reason for that: I was away for a few days with school. We went on a trip to Berlin where we mostly visited museums. Museums like the Jewish Museum, the Nature Museum, the Bauhaus Archiv, the Hamburger Bahnhof for contemporary art, the German Museum for Film and a few more.

Especially the Jewish Museum was a nice one, not just because of what they showed there but also because of its wonderful architecture. They really paid a lot of attention to the structure of the building and incorporated it into their ideas of what they wanted to show to the visitors.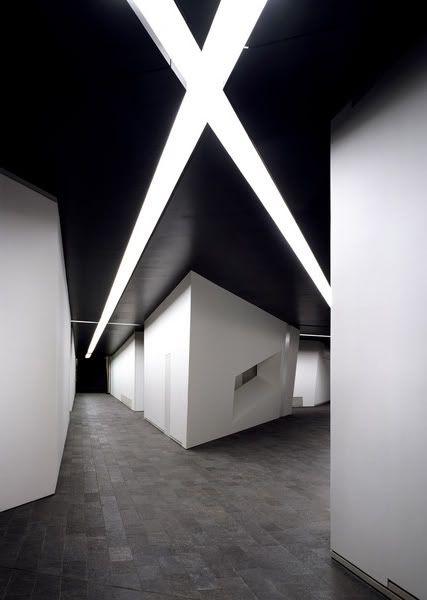 One part of the building for example has an isolated room with just one door leading to it. It's a small room with high concrete walls all around you. It's dark and cold, and only a tiny strip of sunlight is coming through. It gives an immense feeling of isolation.



Another room at the bottom of the building has its floor covered with 10,000 coarse iron faces, an installation by Menashe Kadishman called

Fallen Leaves.

As a visitor you're allowed to walk across these faces, which makes a whole lot of noise, and it just sort of feels a bit weird as well, as if you're walking on real people. Or maybe that was just me. Very powerful installation though.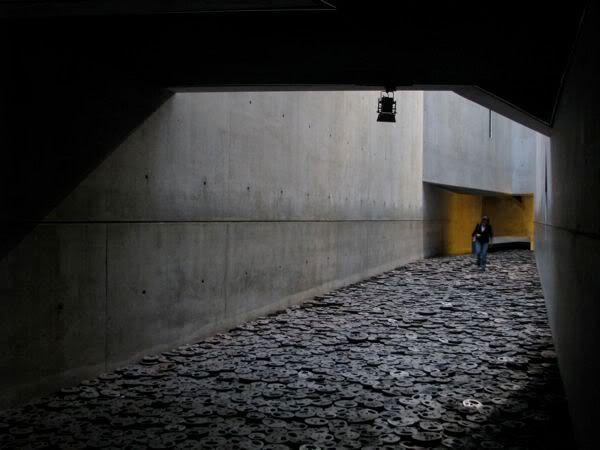 Apart from visiting museums, our small group of illustration students also met up with an illustrator in Berlin, Olaf Hajek.


This is his new book called
Flowerhead,
which features his work, ranging from advertising illustrations, fashion illustrations and his own free work. He has a very unique style in which he works, and he always seems to work with acrylics on different kinds of surfaces (paper, cardboard, wood...). He likes to put random objects in his paintings, which is demonstrated in the paintings he calls "flowerheads", like the one on the cover of the book. Here are some more examples of his work.
Masked Girl

As you can see, very original work he has, ranging from very colourful to more subdued like the ones I posted up here. He works as an illustrator, working on assignments for magazines all over the world. Something I hadn't heard about yet, is that he uses different agents in all those countries to get his work. Very interesting, as I don't think (m)any Belgian illustrators use agents to get assignments in different countries. He also holds exhibitions with his art, not just his illustration stuff but also personal art. I think he prefers being an artist and doing his own work, though he admitted that to earn a living you can't solely depend on exhibitions.

He also doesn't work at home, but shares a studio with another illustrator. Again, very interesting to hear as this means he can separate his work and his normal life so he doesn't get distracted. I might have to remember this for the future!

In any case, his work is very inspiring and I loved hearing his ideas and hearing about the way he works. Be sure to check out his site for more of his wonderful art!